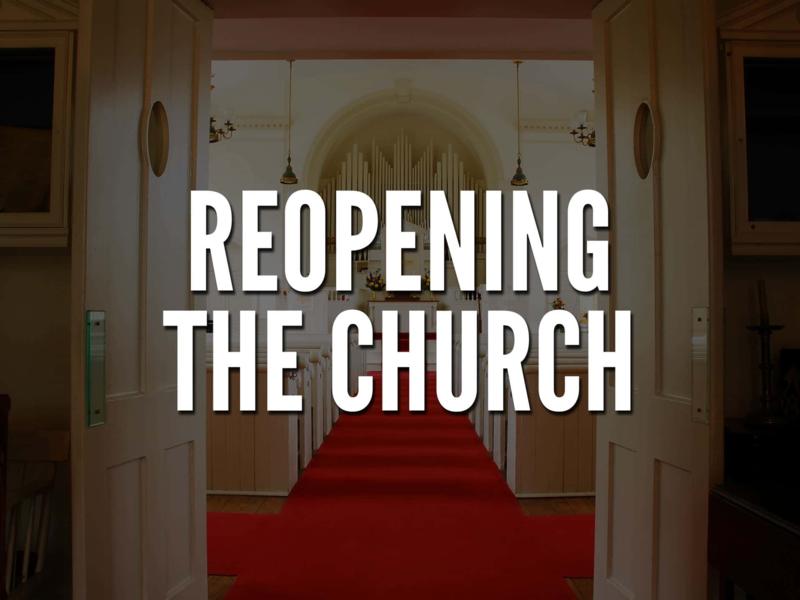 Christ The King is happy to once again open our doors and invite your family to worship with us! The church will be ready to receive members and guests on May 31st beginning at 9:00 a.m. for Sunday School and Bible study, followed by our 10:00 a.m. Sunday morning service. Our church will of course be taking measures and precautions to ensure everyone attending stays as safe as possible.
One of the very first notable marks of the Church in the Book of Acts is that it gathered gladly to be taught the Apostles' doctrine by preaching, for fellowship, for the Lord's Supper, and for prayer (Acts 2:42). The very word for Church has a sense of "gathering." The baptized of God are called out of this world and gathered together into a flock under Christ the Good Shepherd. The very nature of the word congregation is the action of congregating. We gather to hear the Word of the Lord, to receive the Sacrament of the Altar, to confess together our pure Faith, to sing hymns, and to encourage one another in good works.
We want to acknowledge that while some members and guests will feel free to gather at various times, we will also respect the decisions of other members and guests. If you would like to worship and aren't sure the time is right for your family to enjoy public services just yet or you have health concerns that may make you higher risk, that's okay! We will continue to live stream our services on our Facebook page and they will be here on our website for you to enjoy once the service has concluded.
Our Wednesday evening Book of the Month Bible Study class (B.O.M.B.S.) will continue to be virtual until further notice. It will be live streamed on our Facebook page Wednesdays at 7:00 p.m. and then posted on our website following their conclusion. We will let everyone know when Bible Study returns to the church location. Until then please connect with us in the format most comfortable for you and your family. We can't wait until the day that we can truly "gather" together as one in the Lord's house.
In His Name,
Your CTK Family